Roasting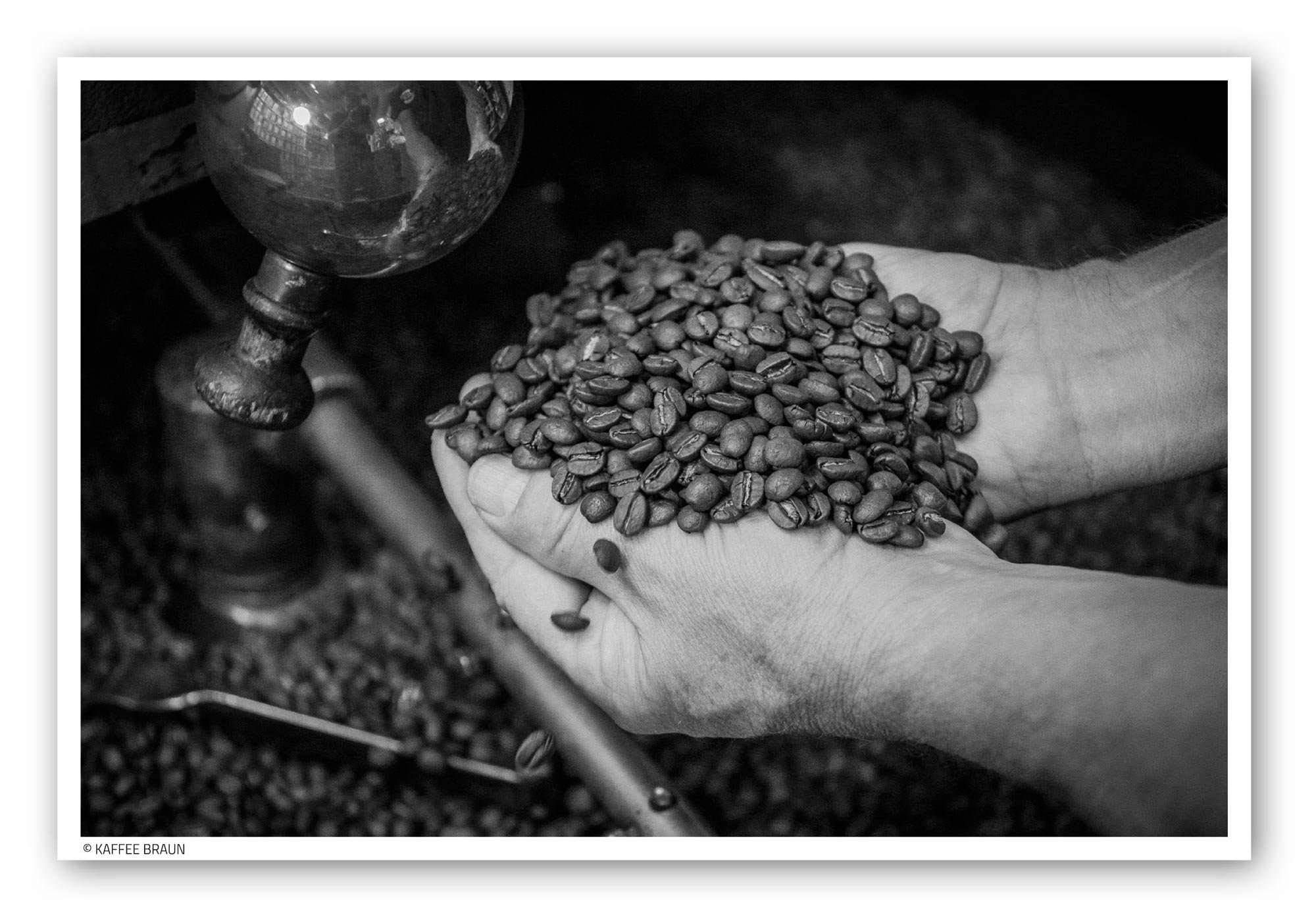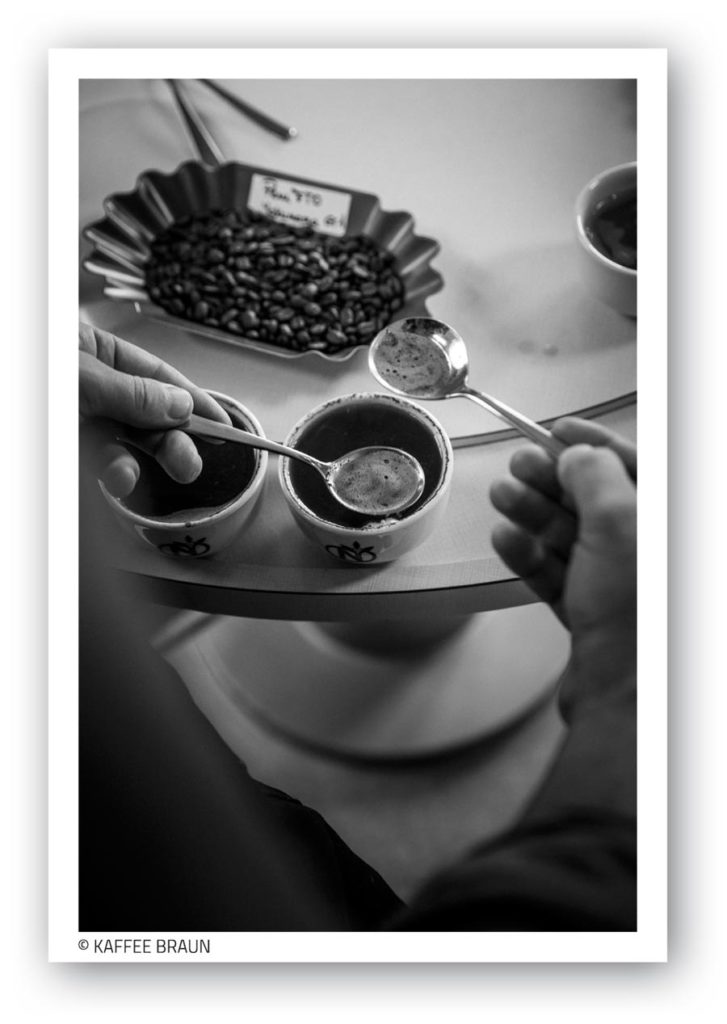 It is a long way from the harvested bean to the pleasure in the cup. Here the way is the goal. The expression of quality begins with the growing area, the way of cultivation and the harvest. The hand-picked bean ensures a high quality selection with the required degree of ripeness and a uniform size. The next important step on the way to the top product is roasting. Here too, the hand-picked bean is decisive for the high quality standard. This ensures an even roasting and prevents defects in the beans. The use of a high-quality coffee machine ultimately ensures that the coffee can express its full aroma, the top quality of its maturity and production.
A top product must also be refined to the highest level. Coffee is only ever as good as its roast, and speciality coffees require a process that demands the highest attention and finest inspiration. The roasting plant Kaffee Braun embodies exactly these demands with its manufactory roast. A roast lasting about 20 minutes helps the coffee to gradually develop its full aroma. The abrupt end of the roasting process by cooling down provides a further leap in quality, towards connoisseur quality. A loss of about 20 % of the beans is gladly accepted for this extraordinary quality.
Without passion for what you do, top results are not possible. A feeling for the moment, high standards and a close connection to the product create unique aromas, which also make our coffee an individual pleasure experience.
Click here for our specialities roaster coffee brown